IN STOCK

Here at last. For those players who need a little more than the standard wild Double Trouble user. Try running through a lane covered by the Quadzilla. Only in the lane for 1/4 of a second, no problem, you only have to avoid 16 paintballs heading your way. Email Doc if you're interested in buying one. doc@doubletrouble2.com Pics and video below.

Specs: Field legal one ball per trigger pull

64 balls per second

What more do you need?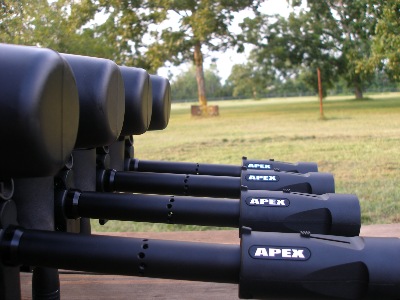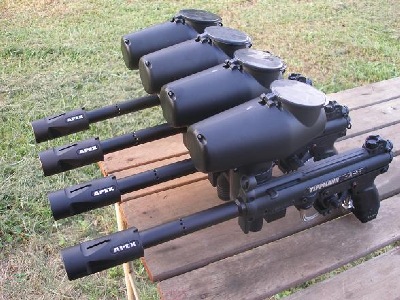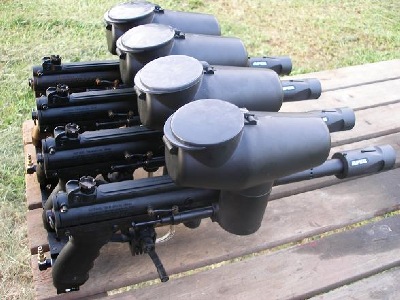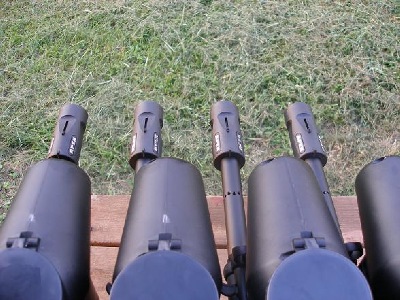 Here's the Sentinels Tank at a scenario in Minnesota. Notice the Quadzilla loaded turret. So either a Quadzilla in the turret or load four players in the turret. lol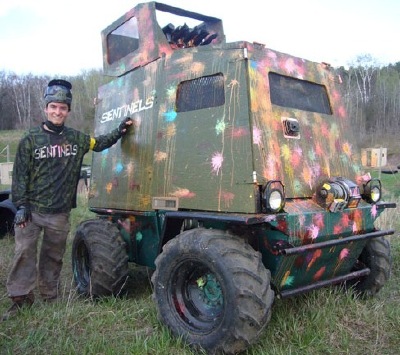 Quadzilla at the Army of Darkness game in Yulee, FL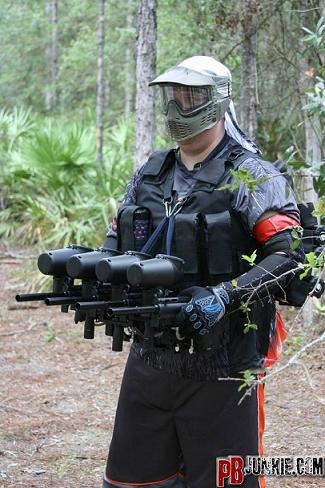 Viper from Firecomm at Blanding with his Quadzilla.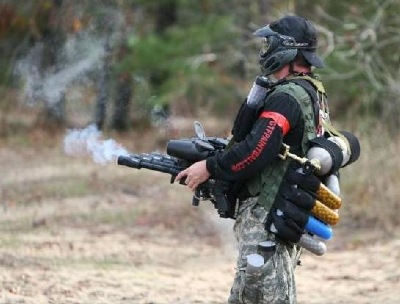 Twelve barrels: three players: 192 bps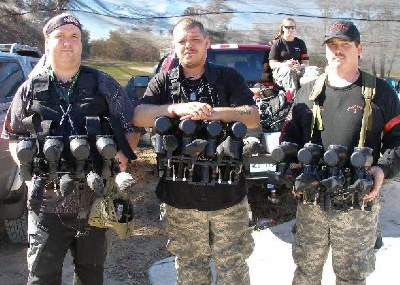 Quadzilla Pre-release Test Footage

Quadzilla at Pauley's Rangers. Thanks PBJunkie for taking the pics.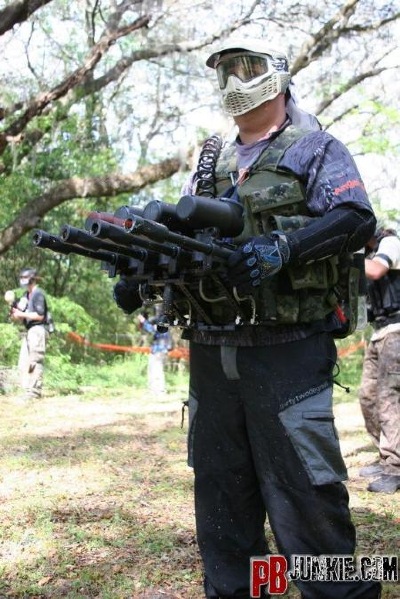 Quadzilla at the 2008 LCP Free Finale Video

Here's the newest nasty edition to the family: Swampthing's new Quadzilla powered heavy weapon turret. It's almost ready for the field.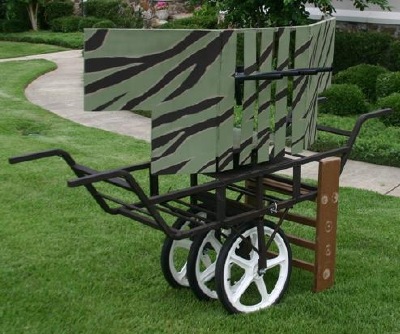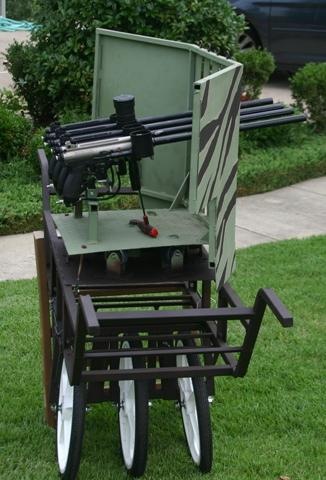 Sentinel's newest Quadzilla powered creation. No motorized vehicles allowed: No problem. They'll still wreck you. Coming soon: video of this beast in action.